20 of the best in hong kong's

Old Town Central is Hong Kong's most historic neighbourhood, where east meets west, past meets present, and tradition contrasts with innovation. With treasures at every turn, this is where the essence of the city can be found.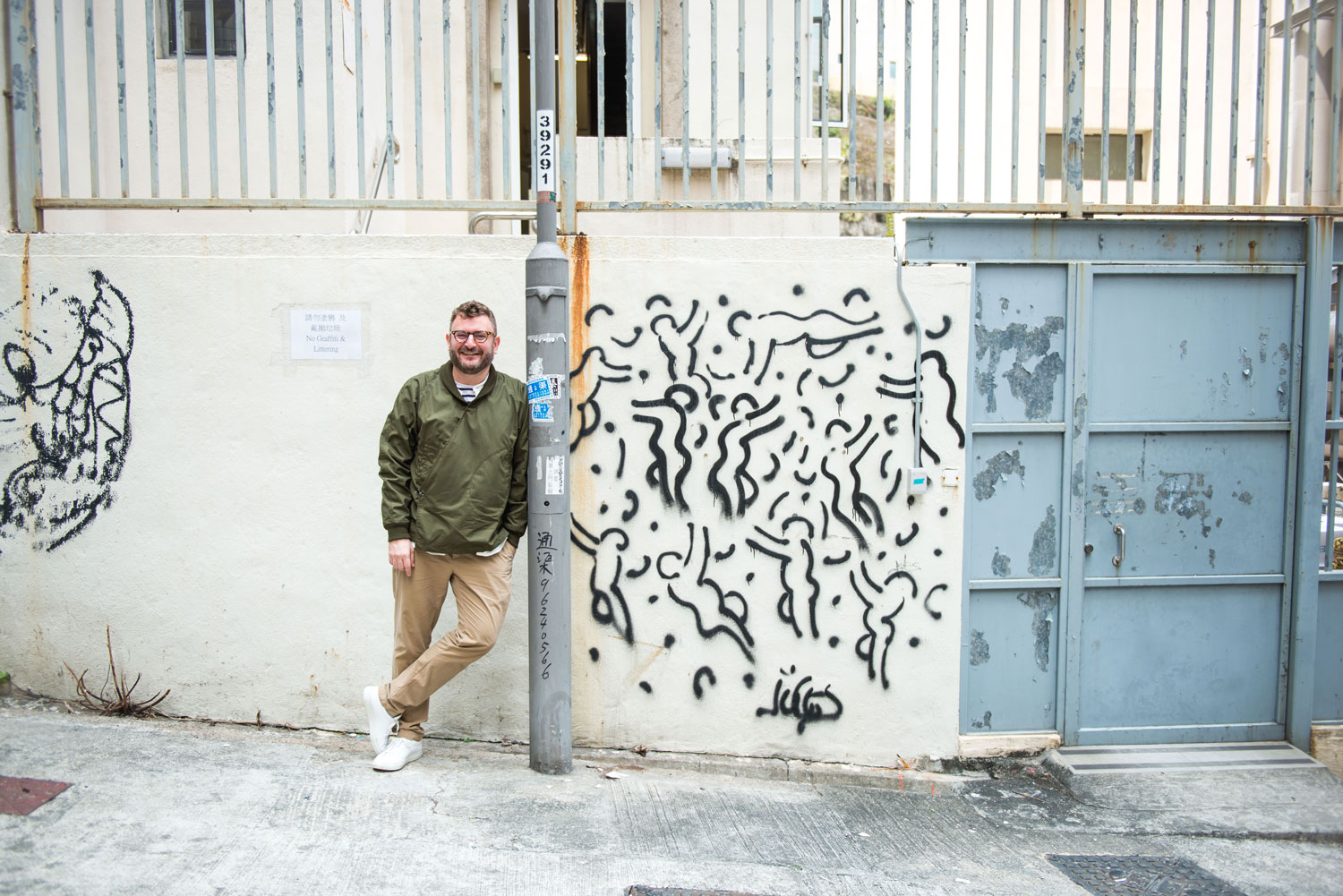 Arnault Castel
Founder and Owner of Kapok
France
PO HING FONG
It's been a very welcoming city that allowed me to be very free and make my dream come true.
"It's been a very welcoming city that allowed me to be very free and make my dream come true." You can sense the gratitude and appreciation when Arnault Castel talks about Hong Kong. His kapok select shops are to be found all over the Island, but in Central, Castel's future classics are at home in the artistic heritage site PMQ on Aberdeen Street.
Hong Kong is a long haul from his native France. It's hard not to be swept up by his nostalgic recollection of arriving in the city and notably his whirlwind tour of Central. "My first day in February 1996, landing at Kai Tak Airport, being hosted by accident in a old house on The Peak on my first night, [then] getting lost on Old Peak road, lost again near the old police station on Wyndham street and finally making new friends in Lan Kwai Fong. It was my own private episode of Chungking Express..." he recalls.
That movie, made in 1994, with handheld camera moments and high energy, was all he knew of Hong Kong before arriving. Choosing a job opportunity in Asia over military service in France, led to his accidental but warmly welcomed success. "It was like a huge shock but I thought the movie captured the reality, you know so active and a bit crazy, I just felt free and at home right away."
It's active and you have so many contrasts and differences. Probably that's the real Hong Kong.
kapok is a select store but Arnault points out, it's also a fashion store that picks up on Central's vibe. "You get proper elegant suited guys then you have some really casual looks, all ages and it's really interesting. You can take a lot from the way people dress. It's part of Hong Kong." From style to substance, for Arnault Castel the city has the whole package. "It's bustling and busy but that's kind of the spirit.
10 years after I moved here I founded my own company and my own shop, I don't think I would have done it somewhere else. Hong Kong gave me that courage.