20 of the best in hong kong's

Old Town Central is Hong Kong's most historic neighbourhood, where east meets west, past meets present, and tradition contrasts with innovation. With treasures at every turn, this is where the essence of the city can be found.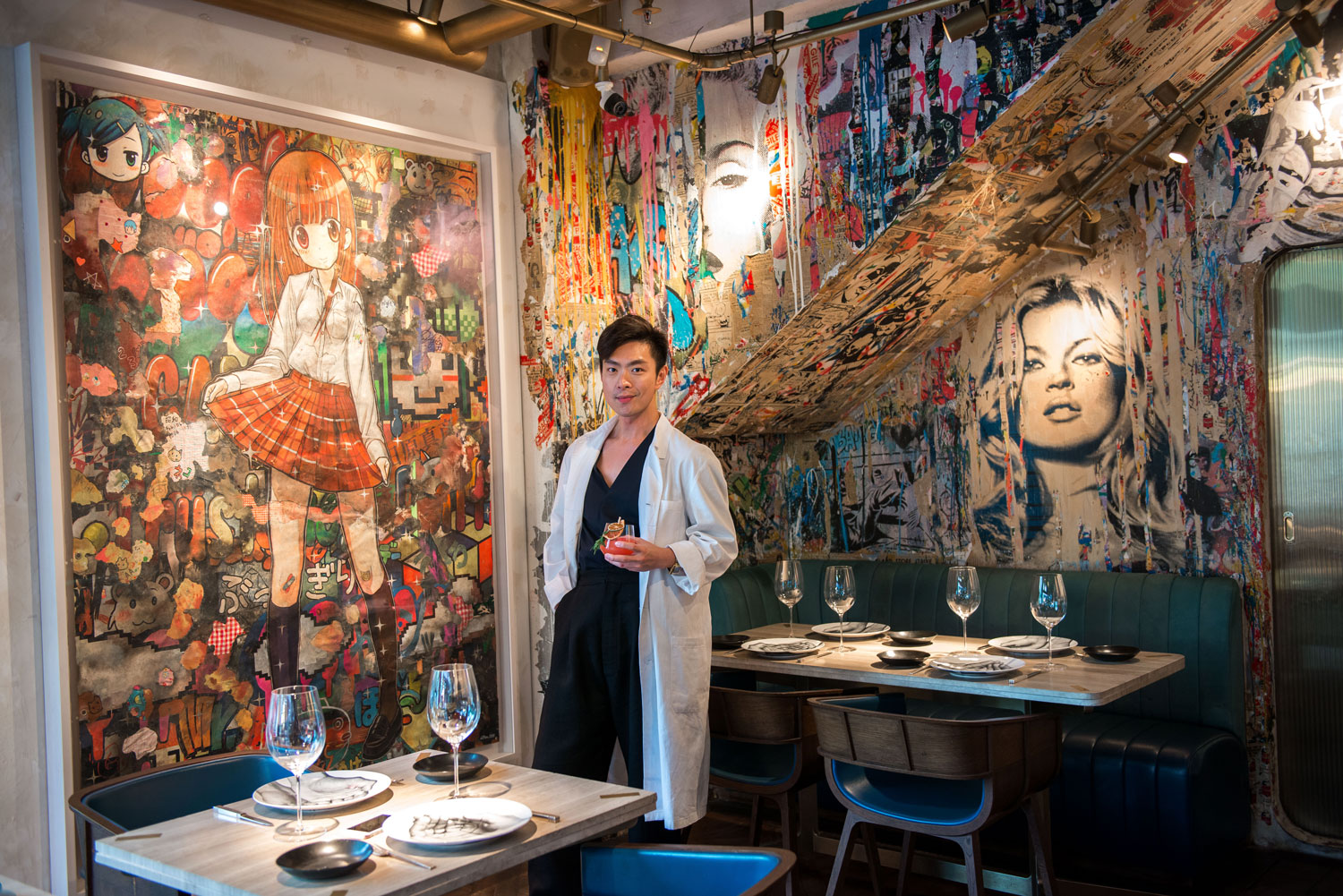 Stewart Chen
Director of marketing and communications, W Hong Kong
Taiwan
TAI PING SHAN
Hong Kong is all about fresh and new places yet to be discovered.
"With the modern graffiti on the wall, and various art pieces in the space, it's like enjoying fine dining with Andy Warhol. Hong Kong is all about fresh and new places yet to be discovered."
With great gusto, Stewart Chen talks up Bibo, one of his favourite spots in Central.  Being the W Hong Kong's director of marketing and communications, he makes it his job to know exactly what's on trend in the city.   "Bibo, the colour-land always excites me from the decor, fine cocktails and fabulous brunch selections. This is the ultimate place to see and to be seen, so dress in style when you step in (and don't forget to enjoy the surprise at the entrance too) #LoveTheGimmic."
The W Hong Kong, with its' modern exteriors, play on form and artistic playfulness is perhaps the definition of his perfect home. "I believe what W believes, fashion, music and design.  To be dramatic, I actually can't imagine how my life would be if I didn't have these three passion points." That said, away from the glamorous VIP parties and achingly trendy hospitality, it's what he sees in the city that keeps him grounded. Those are his best moments:
"When I am able to sit back and enjoy the view… It is not always the view from the Peak, but a view of every corner where I can observe how Hong Kong people live, the way they are."
I see Hong Kong as home now as I travel so much...The true sleepless city welcomes me no matter when I am landing.
Describing his relationship with Hong Kong though is a complex interplay. "Love and hate, which makes me feel true love, as that is how it works, no love is purely positive"
"Ultimately I come from Taiwan which is more spacious and much slower, that's why sometimes Hong Kong can be too much for me, but like I said, I always miss it after a week overseas." Stewart notes that ultimately, no matter what you're doing in the city or where you are doing it, a simple connection makes it all worthwhile. "A little café at Mong Kok, luxury dining in Central, shopping at Aberdeen outlet mall…. it's the people that make the moments memorable."